on
February 17, 2017
at
1:00 am
Hello and welcome back for another chapter of Bata Neart, and for the first time…a Chapter Title?
I haven't done this before with Bata Neart, but I felt that it was time to start giving the chapters working titles, both as a way to organise stuff but also to offer you a teaser of things to come.
What is 'Home Alone' about? Well…I was thinking of making a light comedy movie franchise that I would decimate over time with annoying low-budget sequels 😀 (What do you *mean* that someone else did that?!)
Seriously though, this was a last minute idea that I threw together a few weeks ago while I was on the train home from work. I was already drawing what will become Chapter 9, when I realised that there was a whole chapter I was missing out on, a chapter that felt so fun in my head it would have been a terrible pity to hop over it. Thus, here we are with 'Home Alone'.
I hope you enjoy this 😀
Oh yes, since I know people will still be linking to this page via VDSD links, here is a repeat of last week's post 😀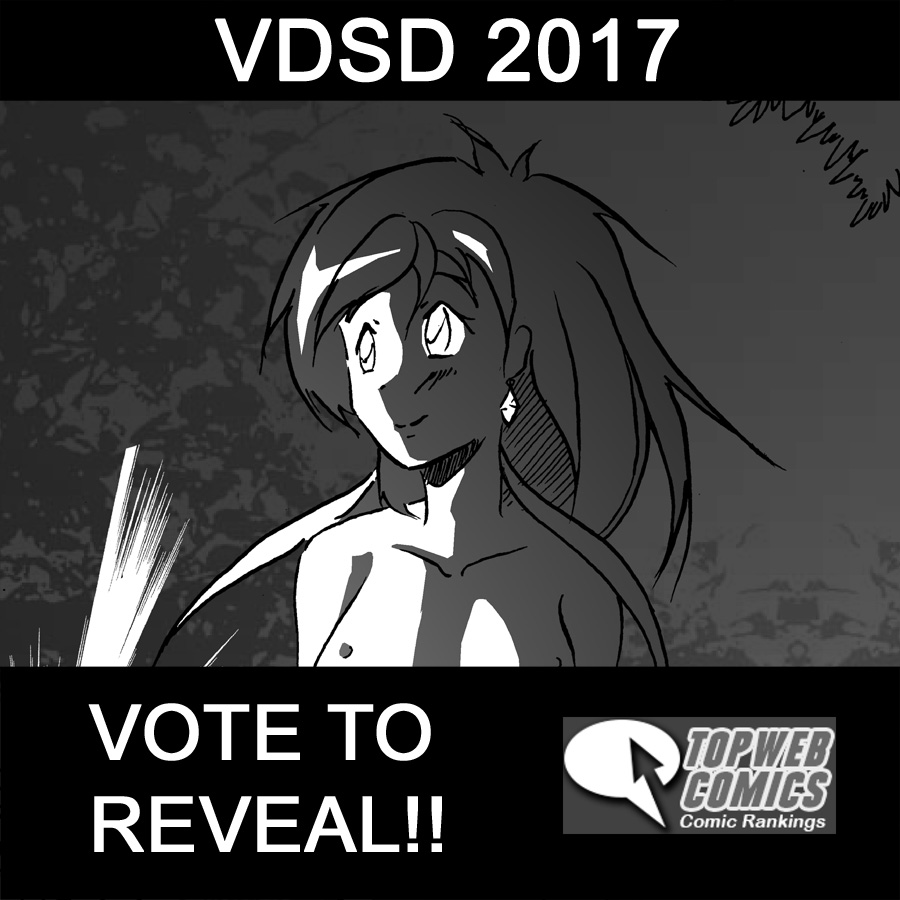 That's right! Time for VDSD! This year Bata Neart is represented by the War Priestess.
Please click on the link above and vote for Bata Neart to see the full image. I truly appreciate all votes, as they do help drive up the comic's ranking which in turn attracts in more lovely readers like yourselves. Thank you to all who do this 🙂
But remember this is a community event, and there's few better communities out there on the Interwebs than the Webcomic Community. Please take some time to check out the wonderful contributions from all of the other web cartoonists who join in.
Andrew Hunter – Delve | Lou Graziani – CyBoar | Nick Greaves – The Great Isle of Prentil | Caley Tibbittz Collopy – SwordCat Princess | Amy Letts – Epic Fail | Inky – Ink Dolls | Inky – Five Mighty Damsels | Bibbling Prophet – Holy Bibble | Scott T. Hicken – Exiern: Dark Reflections | Scott T. Hicken – Exiern | F. T. Benjamins – Valkyries | Rd Ashes – Dyerin's Line | Mike Aston and Shaun Nicholls – Lacey Investigations | Jackarais – Bicycle Boy | Alli Perry – My Hero! | Jeremy Begin – After the Dream | Coldreave – King Martha | Niauropsaka – Raspberry Rain | yellowgerbil – Zoe the Vampire | MonicaNG – MoonSlayer | The Blood Teller – Alvery Nerveaux's Secret Case Files | John Harrington – The Savage Sword of Sharona | Sean Harrington – Spying With Lana | Ebenezer Splooge – Portcall Uranus | Ebenezer Splooge – PronQueens | Ebenezer Splooge – Mammazon | Ebenezer Splooge – Hentai Poster Company | Ebenezer Splooge – Magical Virgin Princess Training Academy | Ebenezer Splooge – PronQuest | jeromatic – Jeromatic Tales | jeromatic – Bunny Wiggins | Zach Vanzile – West Tree Academy of Heroes | Bearalzebub – Bearalzebub | Byron Wilkins – 1977 the Comic | Vas Littlecrow Wojtanowicz – Velvet Rasputin | Dave Barrack – Grrl Power< | Mark Egan – Bata Neart | Mark Egan – Back Office | Peter Anckorn – By The Book | TK Doherty – Nikki Sprite | Stef Marcinkowski – Sarah Zero