on
February 12, 2016
at
1:00 am
Welcome back from the minibreak 😀
Alas Aoife's shot of wasabi-flavored kindness was not a good idea for a girl from the past (or indeed anyone, depending on how Aoife makes it). This will be the first of many things Fiona might have to explain to our friends.
Next week, more of this scene and a rude awakening for Ashling.
Talking about rude stuff…isn't it Valentines weekend? Time to re-live a little webcomic tradition my thinks…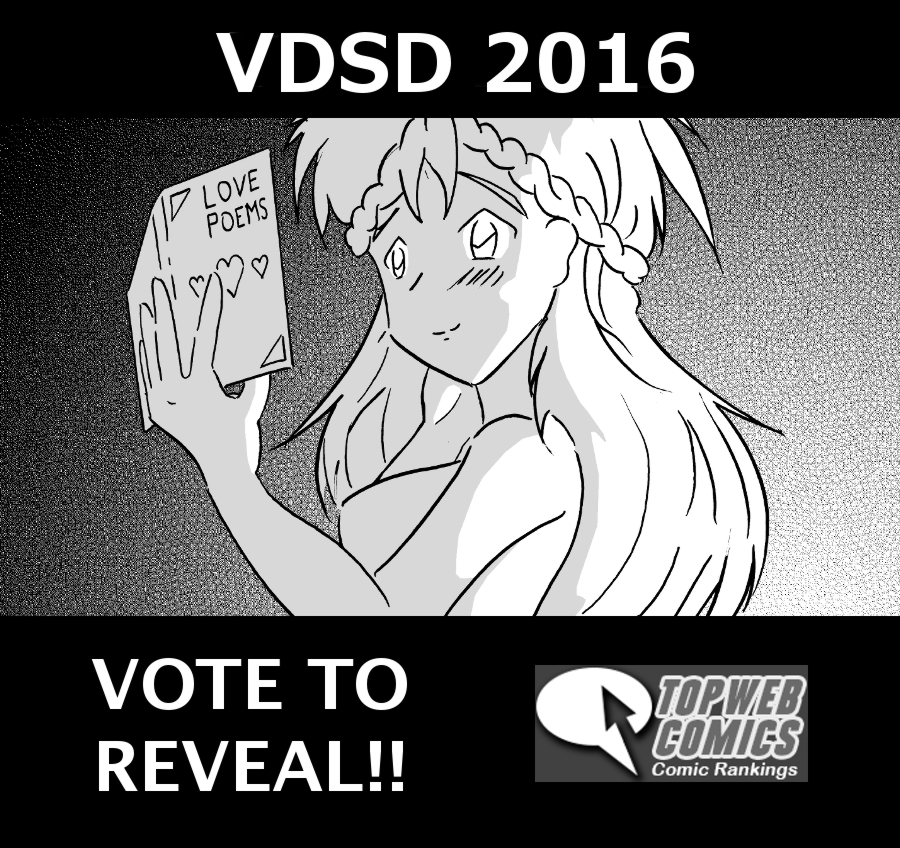 That's right! VDSD is back, and this time Fiona joins in on her VDSD debut. She's getting into the romantic swing of things with poetry, and little else… 😀
As usual, check out all of the other awesome entries in this's year's event.
(Waiting for the 2016 list to be published. In the meantime, check out last year's list!)
A Special Shout-out to Stef & Vas for organizing VDSD and bringing so many web-comic folk together for such a fun event!