Yea, I know what you're probably thinking. Not another bloody year in review piece, just like the other 9 million similar articles that'll be made this week. But don't worry, I'll try not to make a habit of this. 2011 is an important year for RAWRtacular I feel, and I'd like to mark it's ending with a few words.
2011 has been the first full year of RAWRtacular's existence (the site started up half way into 2010), and although some things had stayed the same a lot of important things had happened.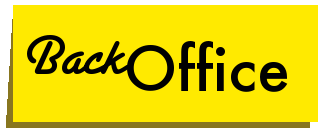 Back Office had gone from a joke-a-day strip to a year-long story arc involving a high-tech villain and a large ensemble cast of characters. Reader-favorite 'Magnu' made his first appearance at the very beginning of 2011 (although really very late 2010), and continues to be character I get the most feedback on.
My networking efforts increased over 2011, listing Back Office on Comicracy.com, INKoutscape, Comic Hovel, but to name a few.. Mentioing Comicracy, something happened thanks to that site, that I didn't expect to happen this early on in my web-comic 'career'. I entered into a collaborative comic project.
In 2011, I befriended fellow web-comic maniacs Alex and Michael of Black Snow Comics. I felt that I could relate with these guys straight away, since they seemed to face the same challenges of our shared pseudo-industry, and I also felt that they had the same hopes for the future. Together we began a spin-off of their hit-comedy 'I'm Famous!', and used my manga/anime drawing style to help make I'm Famous in Japan!  This has been very rewarding work, I really look forward to continue working with the guys in the future.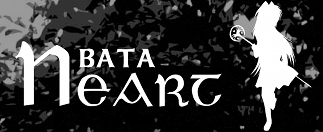 2011 also saw the launch of my much delayed (and nearly 10-year-old) manga Bata Neart. It had always bugged me that this had not been a part of RAWRtacular from day one, and if I had planned things better it would have been. I had a promise to myself and to all of you to launch this comic this year, and thankfully upheld that promise. RAWRtacular.com seems a bit more complete with 2 comics now running in rotation.
This year has also been a year of ups and downs. When it came to RAWRtacular, I had challenges of low personal morale due mostly to failure in my attempts to market the site. The analytics I had running on Back Office showed me having little more than 30 readers, and barely more that 100-200 unique hits per day. Although I lived in hope, I had serious doubts about where I was going with this website. If you had read the previous RAWRweekly, you will know that I was right to be hopeful. Some small tweaking in my advertising resulted in an explosion of hits and new readers. Although I have toned down my advert campaign since (due to high costs), a steady stream of new readers arrive on RAWRtacular every single day.
Back Office now has over 100 readers and counting.
RAWRtacular's Google + page has 12o members and counting.
My personal RAWRtacular Circle on Google+ has over 800 members…and counting.
2011 was not an easy year. There were challenges both at work and at home, and all the while Back Office's update schedule continued to take a share of very limited time. Many I know, will be glad to see the end of this year, and I can't blame them, but I will still have a couple of fond memories of the good stuff (some of which is listed above). This year I officially moved in with my girlfriend Anna, without whom RAWRtacular and Back Office may of never happened. We spent a whole year renovating her family home (and we're still not done yet), but the result will hopefully be a home where we can also work on our respective enterprises, which are my RAWRtacular Productions and her Funky Baby Design (more on Funky Baby in the New Year).
It's now time to look forward to 2012. Big things are planned.
Back Office will finish with the Q-Matic arc, forming it's first complete volume, which I will attempt to print for sale. I will also begin presenting translated Back Office strips to Norwegian national print media for consideration.
Bata Neart will also complete it's first chapter, while I start to draw new pages for it, following a 2 year hiatus. I will also begin to fully market this comic (much in the same way as Back Office)
I'm Famous in Japan! will hopefully be made in a more regular pace (right now it's a bit random).
The RAWRtacular Store will be expanded to include more products and will be promoted more.
The RAWRlog (this place) will become a video log…once I actually have desk to do that.
I hope to be joining up with KANDU at their stand at The Gathering 2012 in Hamar, Norway. If you are in the area at the time, seek out KANDU's Hangout, you might even see me there.
And finally…thanks in no small way to some books Anna gave to me as Christmas gifts…I will begin work into developing RAWRtacular Animation. This is why I call my 'company' RAWRtacular Productions, and not just RAWRtacular Comics. One of my long term goals for this site, is to build up a micro-studio around it and produce animated shorts and shows. This is a very long-term plan, and 2012 may only see the mere bones of what will eventually come, but it will begin.
And so finally we reach the end of 2011, thank you for reading this far,and also thank you for sticking with RAWRtacular over the past year. 2012 promise some exciting times ahead, both for myself and my friends at Black Snow Comics. Please join us in the new year for more comic fun.
Wishing you all a RAWRtacular New Year!
-RAWR