BOC09P13
on
November 4, 2019
at
1:00 am
And we're back! Sorry about the unscheduled delay! As mentioned before, this was down to Coffee Party again. However this time, there may be a little something about this year's project that might interest Back Office and Bata Neart fans….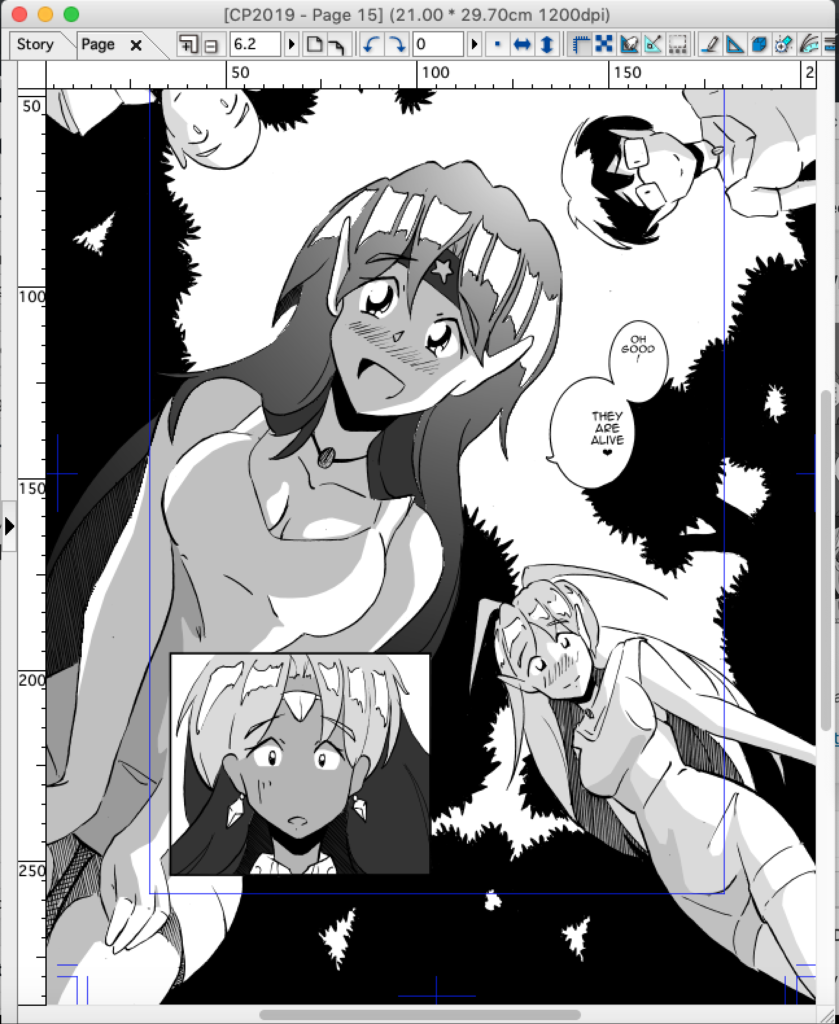 I'm sure you'll recognise two of the characters there 😀
The 2019 Coffee Party book is coming out for sale later this year at COMITA in Tokyo, but will also be available online to purchase. I'll upload details later in the year when it becomes possible to grab a copy 🙂
As for this weeks chapter…damn, what happened to Mike there? Well, if you've ever watched the 80's Flash Gordon movie you might remember this guy:
…just so you know…he really shouldn't take those glasses off….