BOC07P01
on
February 19, 2018
at
1:00 am
Welcome back to new year of Back Office 🙂
This time around I've based the story on a little known 80's movie series, starring that guy from Family Ties that no-one really remembers.
Also in case you missed it last week, 'tis the season for VDSD!
Yet again this year Back Office joins the Sarah Zero – Valentines Day Sex Drive!
The idea behind VDSD is for Webcomics around the internet to join together on Valentines Day and showcase their characters…naked (or in some form in a joke on nudity).
It's all done in the spirit of fun RAWRtacular's comics are joining in with over 40 others in this nearly decade-long Webcomic tradition!
Enjoy :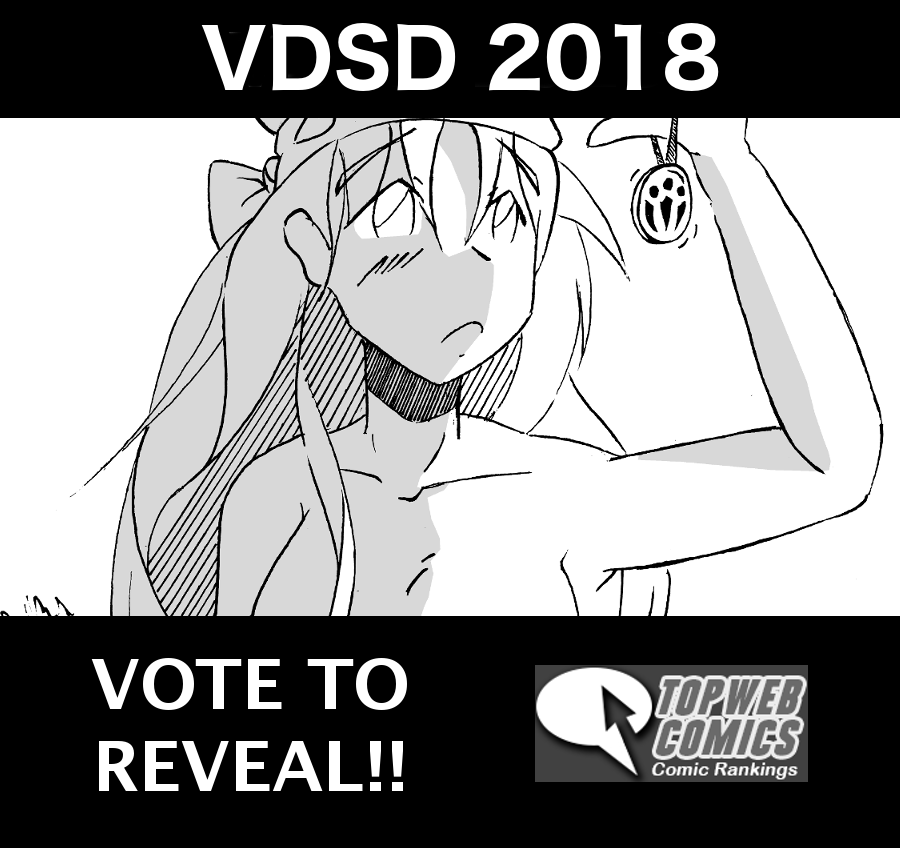 I really appreciate all votes I get. The higher Back Office ranks, the better chance I have of winning new readers. So all voters: Thank you, you are honestly helping a lot.
In repayment, I am also putting up the previous Back Office VDSD images, vote-free.
with the nudity and all…
WhiteOut – WhiteOut | Offworld: The Crease – Offworld: The Crease | Holly Laing – Terra | Inky – Ink Dolls | JFP – Heroes (or not) |Jacob Jones – Ayuri | Nick Greaves – The Great Isle of Prentil | Dave Barrack – Grrl Power |Diegogue – The Island | The Blood Teller – Alvery Nerveaux's Secret Case Files | yellowgerbil – Zoe the Vampire | MonicaNG – MoonSlayer | Mark Egan – Back Office | Mark Egan – Bata Neart | jeromatic – Planet Squad | jeromatic – Bunny Wiggins | jeromatic – Jeromatic Tales | Andrew Hunter – Delve | Caley Tibbittz Collopy – SwordCat Princess | Jeremy Begin – After the Dream | utzsar – Rocks | Marshall Reeves – Yesterday Bound | Alli Perry – My Hero! | Bearalzebub – Bearalzebub | Jackarais – Bicycle Boy | Zach Vanzile – West Tree Academy of Heroes | TK Doherty – Nikki Sprite | Lou Graziani – Cy-Boar | Ebenezer Splooge – PronQueens | Ebenezer Splooge – Mammazon | Ebenezer Splooge – Magical Virgin Princess Training Academy | Ebenezer Splooge – PronQuest | Ebenezer Splooge – Portcall Uranus | Amy Letts – Epic Fail | Sean Harrington – Spying With Lana | John Harrington – The Savage Sword of Sharona | Scott T. Hicken – Exiern: Dark Reflections | Scott T. Hicken – Exiern | Chippewa Ghost – Bleach Blonde Valkyries of the Fourth Reich | Vas Littlecrow Wojtanowicz – Velvet Rasputin | Peter Anckorn – By The Book | Stef Marcinkowski – Sarah Zero