BOC07P00
on
February 11, 2018
at
7:53 am
That's right everybody, Back Office is coming back next monday! Please check in then!
In the meantime…it's that time of year again!
Yet again this year Back Office joins the Sarah Zero – Valentines Day Sex Drive!
The idea behind VDSD is for Webcomics around the internet to join together on Valentines Day and showcase their characters…naked (or in some form in a joke on nudity).
It's all done in the spirit of fun RAWRtacular's comics are joining in with over 40 others in this nearly decade-long Webcomic tradition!
Enjoy :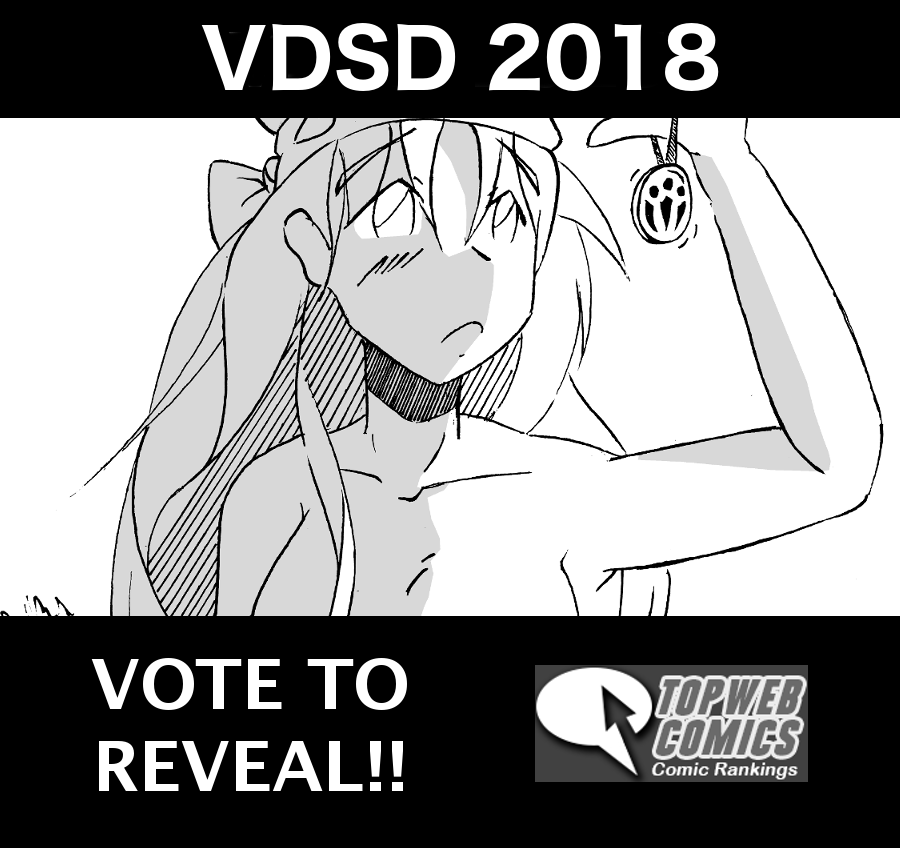 I really appreciate all votes I get. The higher Back Office ranks, the better chance I have of winning new readers. So all voters: Thank you, you are honestly helping a lot.
In repayment, I am also putting up the previous Back Office VDSD images, vote-free.
with the nudity and all…
WhiteOut – WhiteOut | Offworld: The Crease – Offworld: The Crease | Holly Laing – Terra | Inky – Ink Dolls | JFP – Heroes (or not) |Jacob Jones – Ayuri | Nick Greaves – The Great Isle of Prentil | Dave Barrack – Grrl Power |Diegogue – The Island | The Blood Teller – Alvery Nerveaux's Secret Case Files | yellowgerbil – Zoe the Vampire | MonicaNG – MoonSlayer | Mark Egan – Back Office | Mark Egan – Bata Neart | jeromatic – Planet Squad | jeromatic – Bunny Wiggins | jeromatic – Jeromatic Tales | Andrew Hunter – Delve | Caley Tibbittz Collopy – SwordCat Princess | Jeremy Begin – After the Dream | utzsar – Rocks | Marshall Reeves – Yesterday Bound | Alli Perry – My Hero! | Bearalzebub – Bearalzebub | Jackarais – Bicycle Boy | Zach Vanzile – West Tree Academy of Heroes | TK Doherty – Nikki Sprite | Lou Graziani – Cy-Boar | Ebenezer Splooge – PronQueens | Ebenezer Splooge – Mammazon | Ebenezer Splooge – Magical Virgin Princess Training Academy | Ebenezer Splooge – PronQuest | Ebenezer Splooge – Portcall Uranus | Amy Letts – Epic Fail | Sean Harrington – Spying With Lana | John Harrington – The Savage Sword of Sharona | Scott T. Hicken – Exiern: Dark Reflections | Scott T. Hicken – Exiern | Chippewa Ghost – Bleach Blonde Valkyries of the Fourth Reich | Vas Littlecrow Wojtanowicz – Velvet Rasputin | Peter Anckorn – By The Book | Stef Marcinkowski – Sarah Zero